VSP Skin Deep Face and Body Soap (500ml)
VSP Skin Deep Face and Body Soap (500ml) is a sophisticated soap that provides a flawless complexion and radiant, blemish-free skin.
For an even tone, the soap produces enough lather to cover your entire body from head to toe. So, if you're looking for a gentle yet effective way to maintain the health of your skin, Skin Deep is the way to go!
The soap is the ideal companion for achieving a uniformly toned and glowing complexion. It is a face and body soap that promotes smooth, clear skin from head to toe.
Do you want to care for your skin in a natural and refreshing way? The soap is an excellent solution! This opulent, plant-based soap contains 68% cucumber, aloe vera, manuka honey, goat milk, lemon zest, and glycerin. They make an incredible combination that will leave your skin soft and nourished.
Your skin will feel as cool as a cucumber. Cucumbers have numerous health benefits on their own. Cucumber contains 96% water. Hydrate, hydrate, and hydrate some more! That is crucial! It is high in magnesium and potassium, as well as biotin and vitamins A, B1, and C. This fruit is loaded with vitamins and minerals that will make your skin glow! Consider how delicious it will look after you've eaten it.
Do you want to have glowing skin?
Look no further than this incredible fruit! It is high in vitamins and minerals, which can make your skin appear brighter, healthier, and more radiant. Plus, you won't have to wait long to see results; simply begin eating this fruit today and you'll be glowing in no time!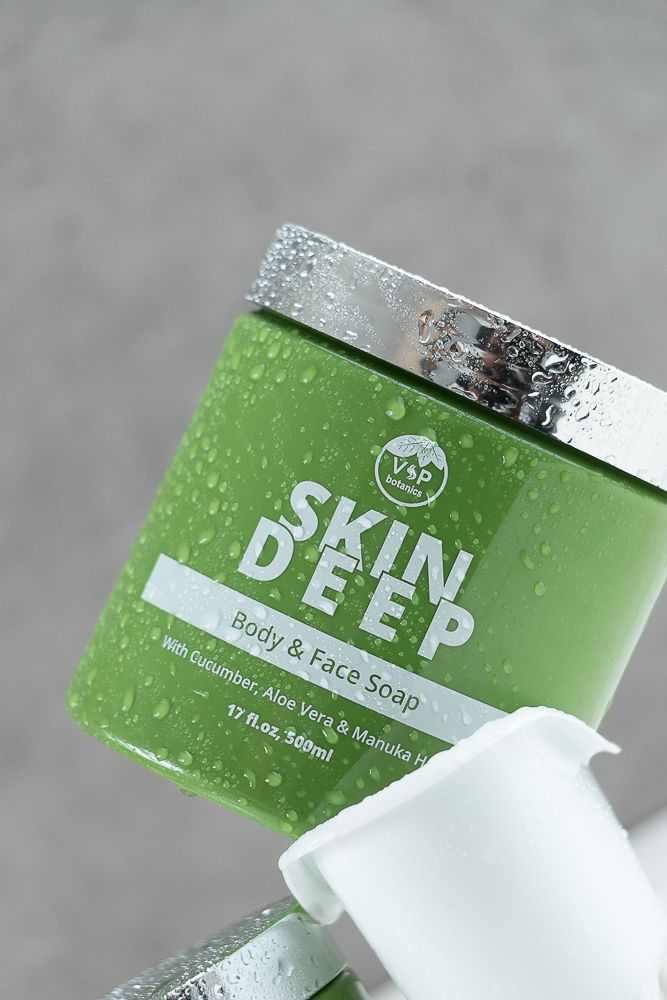 Benefits VSP Skin Deep Face and Body Soap (500ml)

Every day, it helps you look and feel your best.
It lightens the skin.
Enjoy smoother, softer skin with regular use!
It removes dead skin cells.
It does not irritate the skin and has no scent.
It controls and prevents outbreaks.
Furthermore, they improve the skin's ability to absorb moisture, resulting in a clearer complexion.
---
Key Ingredients 
68% cucumber then aloe Vera, Manuka honey, goat milk, lemon zest, glycerin
---
Categories:
For all skin types, All skin concerns.
---
How to use 
After wetting your sponge, apply soap to it.
Swipe your wet sponge across the soap.
Should be applied to the body and face twice daily.
---
Precaution/Side Effect
Store in a cool place at room temperature.
Keep out of reach of children.
No side effects.
---
Size
---
Recommendations
Use daily for perfect and optimum results.
---
Suitable for
For more updates and customer support Join Our Facebook Group: Daily Health Tips.