LIVEGOOD E3 – ENERGY, ENDURANCE, ELECTROLYTES
Do you ever feel tired or weak when you play outside or do sports? If so, you might need something that can give you more energy and help you keep going! That's where LIVEGOOD E3 comes in!
First of all, let's talk about ENERGY. Energy is what helps you move your body and do things like running, jumping, and playing. LIVEGOOD E3 has a special blend of ingredients that can give you more energy when you need it. This means you'll be able to play longer and feel less tired!
Next, let's talk about ENDURANCE. Endurance means being able to keep going even when you're tired. It's like having a reserve tank of energy that you can tap into when you need it most. LIVEGOOD E3 can help improve your endurance, so you can keep playing without getting as tired.
Finally, let's talk about ELECTROLYTES. Electrolytes are important minerals that your body needs to function properly. When you play sports or do other activities, you lose electrolytes through sweat. If you don't replace them, you can feel weak and dizzy. But don't worry! LIVEGOOD E3 has electrolytes in it, so you can stay hydrated and keep feeling strong.
In conclusion, LIVEGOOD E3 is a great way to help you feel more energetic, improve your endurance, and stay hydrated with electrolytes. So next time you're playing outside or doing sports, remember to drink some LIVEGOOD E3 to keep you going strong!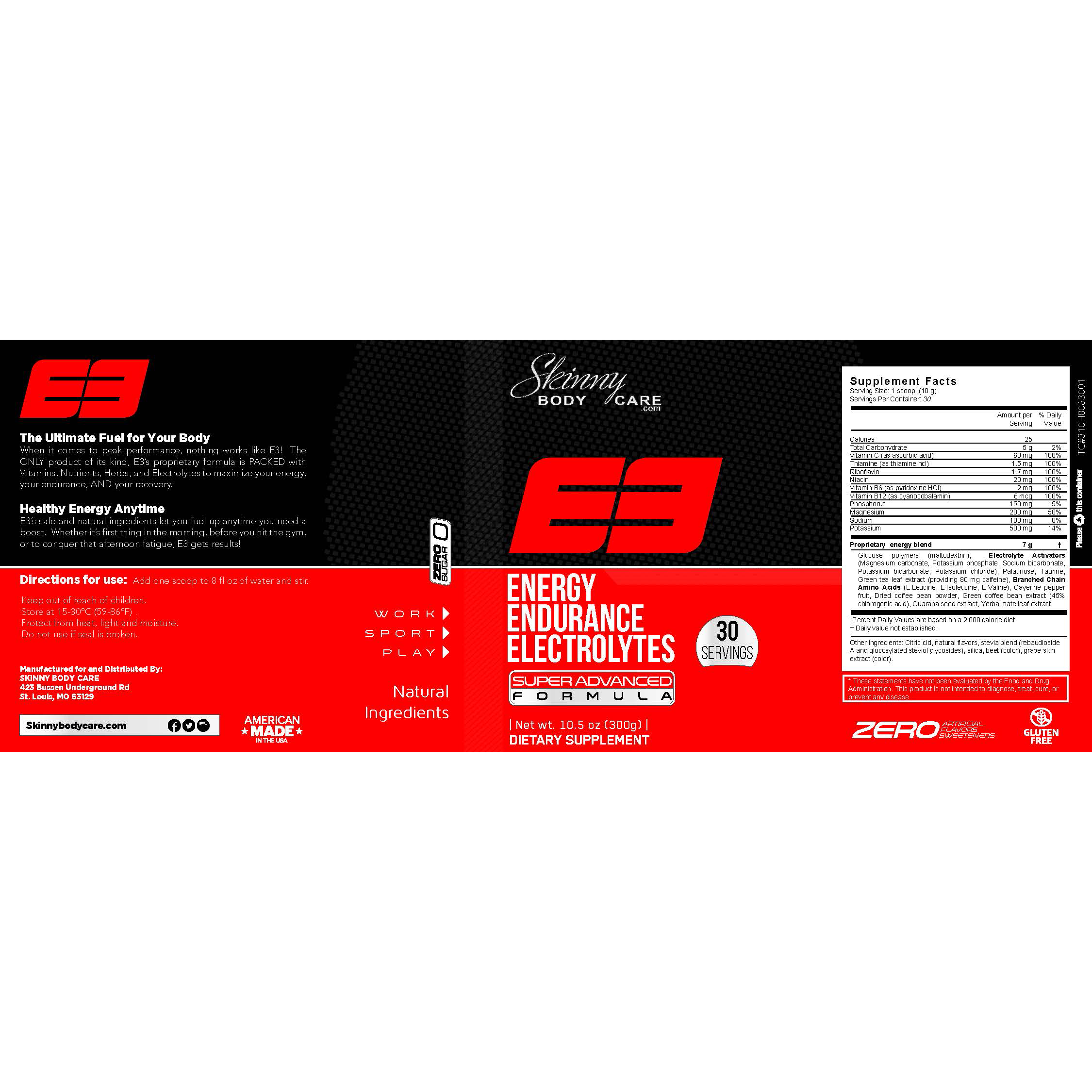 Health Benefits Of LIVEGOOD E3
Gives you more energy to play, run, and jump.
Helps improve your endurance so you can keep playing without getting as tired.
Provides electrolytes to keep you hydrated during physical activity.
Helps reduce muscle fatigue during exercise.
Enhances mental focus and alertness.
Supports healthy digestion and nutrient absorption.
Boosts the immune system to help fight off sickness.
Helps improve blood flow and oxygen delivery to muscles.
Helps regulate blood sugar levels for sustained energy.
Provides antioxidant support to protect against free radicals.
Helps reduce inflammation in the body.
Helps support healthy bones and joints.
Aids in post-workout recovery by reducing soreness and inflammation.
Helps maintain healthy blood pressure levels.
Supports overall physical performance and well-being.
Key Ingredients
Quantity
Dosage/How To Use
Recommendations
Use up to 2-3 containers for good results
Suitable