Forever Living Awakening Eye Cream
Forever Awakening eye cream harnesses the power of collagen and peptide technology to help reduce and smooth the appearance of wrinkles and dark circles. The cream also contains aloe Vera to help hydrate and plump skin while you sleep, leading to a more radiant-looking eye area.
This eye cream combines patented ingredients with peptide technology to improve and smooth the sensitive eye area, visibly reducing the appearance of lines, wrinkles, and dark circles.
This groundbreaking formula helps with normal collagen formation to promote optimal skin hydration and firmness. By supporting healthy collagen, awakening eye cream improves skin smoothness, resulting in plumper, firmer skin around the eye area.
This cream also contains a special peptide that has been shown to reduce the appearance of eye puffiness and dark circles in as little as 15 days!
Health Benefits 
Diminishes the appearance of puffiness and dark circles.
significantly reduces the appearance of wrinkles.
Eyes appear more rested, alert, and rejuvenated.
Vegetarian friendly.Gluten-free
Beautify the eye.
Usage
Using your finger, gently dab a moderate amount below and around the eye area.
Precaution and Side effects
No side effects.
Keep away from children.
Suitable For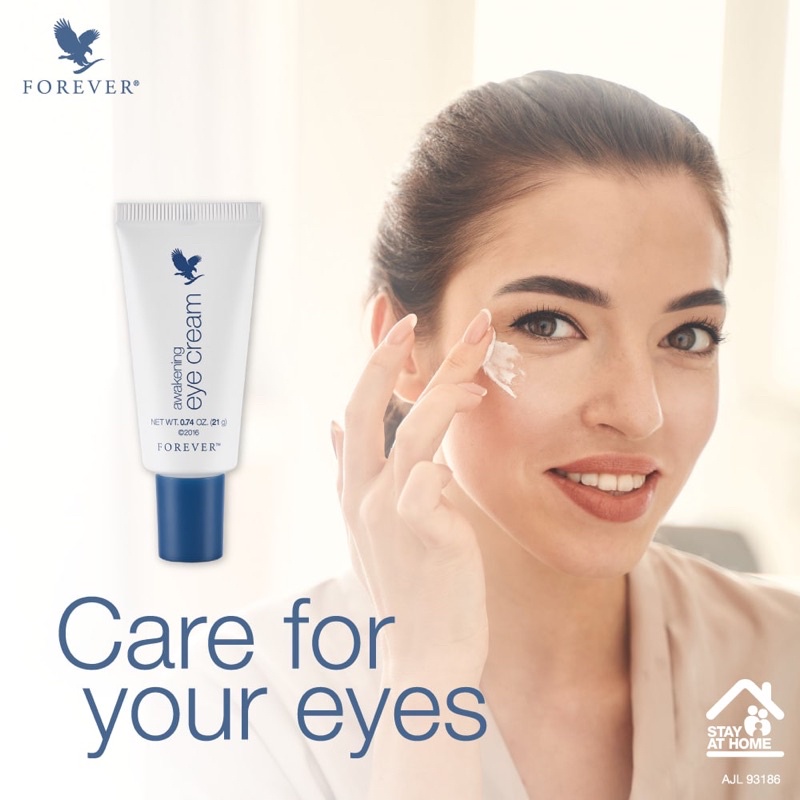 Key Ingredients
Albizia Julibrissin Bark Extract, Aloe Barbadensis Leaf Juice, Collagen
Join our Facebook Group Daily Health Tips